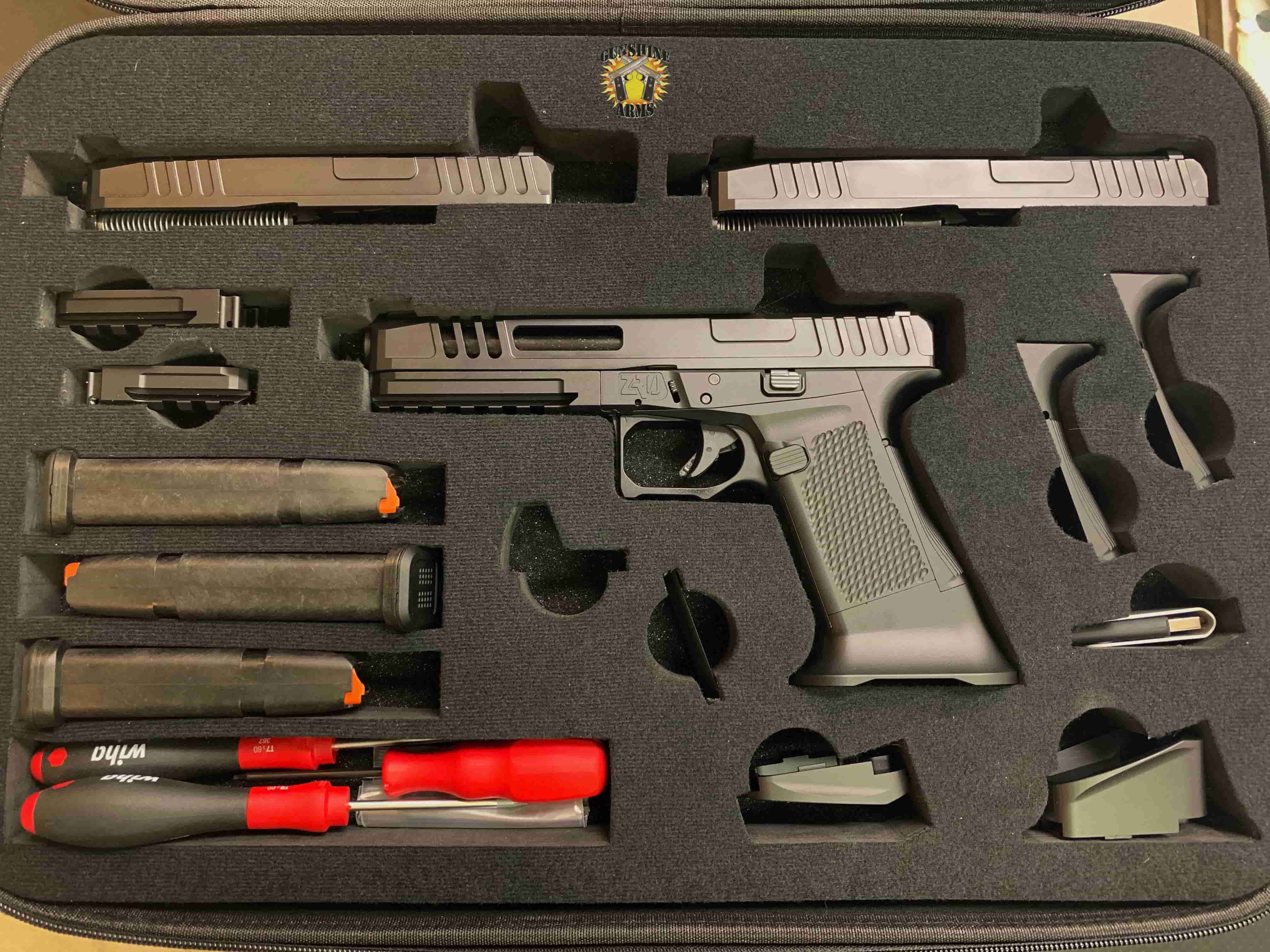 The ZRODelta Modulus Deployment Kit is the answer to the following question.  What happens when the Glock Gen3 patent expires and a company applies high end materials and components, and then adds a modular approach to the platform?  On the surface, the ZRODelta Modulus has one serial number that appears to be applied to three firearms….or is that nine firearm configurations…or is it more?  It's hard to keep up, as the configurations start to multiply when you really look at what you've got.  This kit is pre-owned but it was traded to me by someone I horse trade with constantly and everything is in pristine shape.  There is obviously a discount to be had because the kit is used.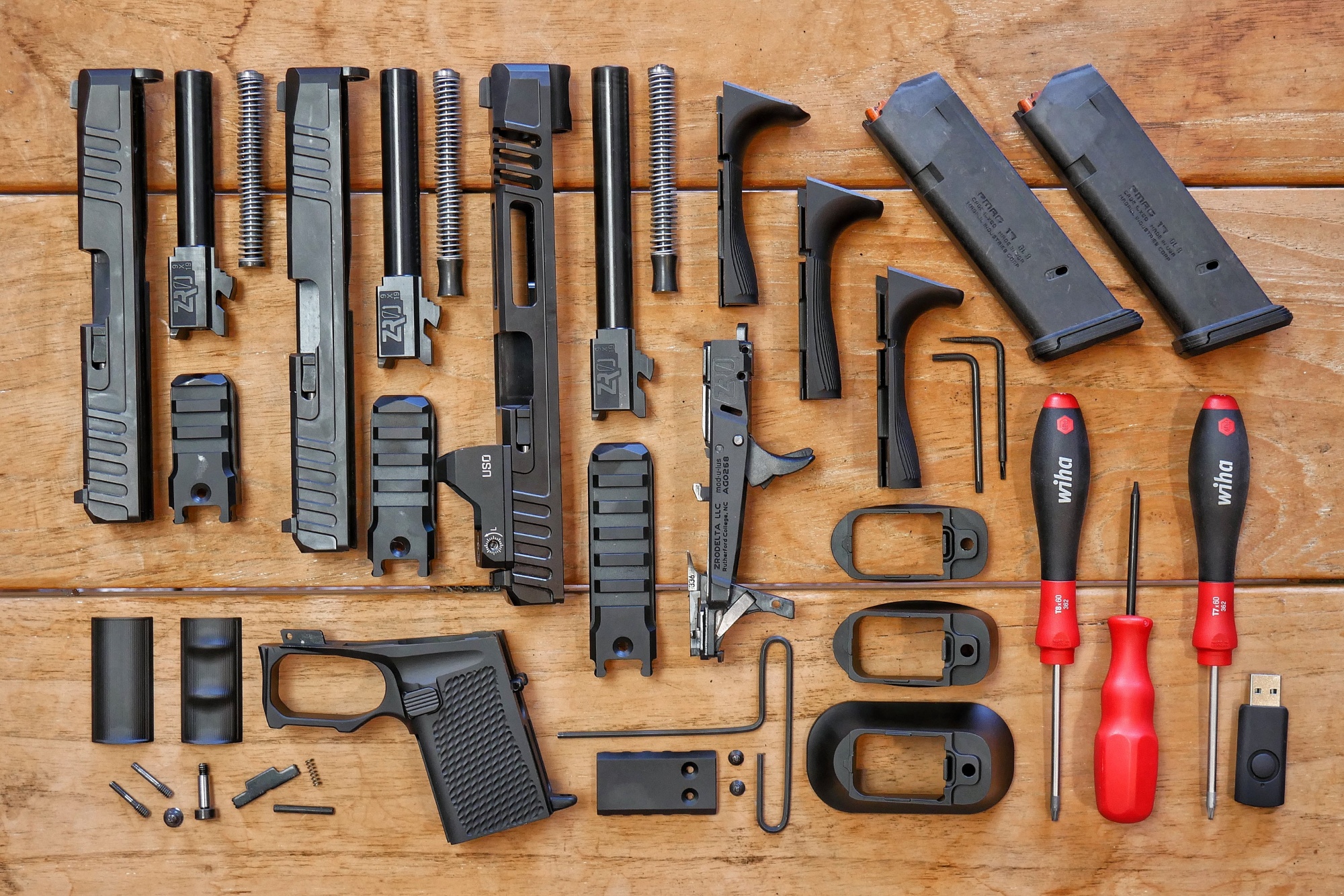 There is a lot going on here. There are three slides (all cut for an optic and all with a blanking plate), three barrels, and three recoil spring assemblies. Three Picatinny rail dust covers, three backstraps, two frontstraps, three magazine wells, three magazines, and the grip module.
Don't forget all of the tools you'll need to swap all of those parts around. And some spare hardware to replace the screws you drop at the kitchen table or in the garage.  The USB flash drive doesn't plug into the ZRODelta Modulus Deployment Kit anywhere. It contains the owner's manual.
With one hex wrench and one Torx wrench, the user can swap between all three magazine wells, all of the front- and backstraps, and all three accessory rails and, therefore, all three slide lengths. Quickly and easily.
Every part of the ZRODelta Modulus Deployment Kit (or MOD•U•LUS per the logo) is extremely precisely machined. The magazine wells even snap into place via the tab visible at rear just in front of the bolt hole. Slide the magwell into place and then press and CLICK, the tab snaps over a corresponding rib inside of the grip frame, holding everything in place as you insert and snug the retaining screw.
Frontstraps, whether flat or finger-grooved, are machined with what is effectively a T-slot and they slide up a matching rail on the grip module. They're then held in place by the magazine well of your choice.  Backstraps are a similar story, though a little more involved. They slide into grooves at the rear of the serialized chassis and then a cross pin is pushed through.  This can be done by hand or with any of the tools, as it slides in easily. Then, when the magazine well bolt is tightened (it actually threads into the backstrap rather than into the grip module) everything is thoroughly snugged up and that cross pin isn't going anywhere.
The Modulus 9mm is Gen3 GLOCK components compatible. Not everything, of course, but triggers, slides, barrels, sights, magazines, extractors, firing pins, takedown levers, and more are all Gen3 GLOCK footprint.  If you have been looking for a Gucci Glock, this is the best of all worlds.  As always, thank you for reading the New Arrivals at gunshinearms.com