Springfield 1911 Combat Operator 9mm…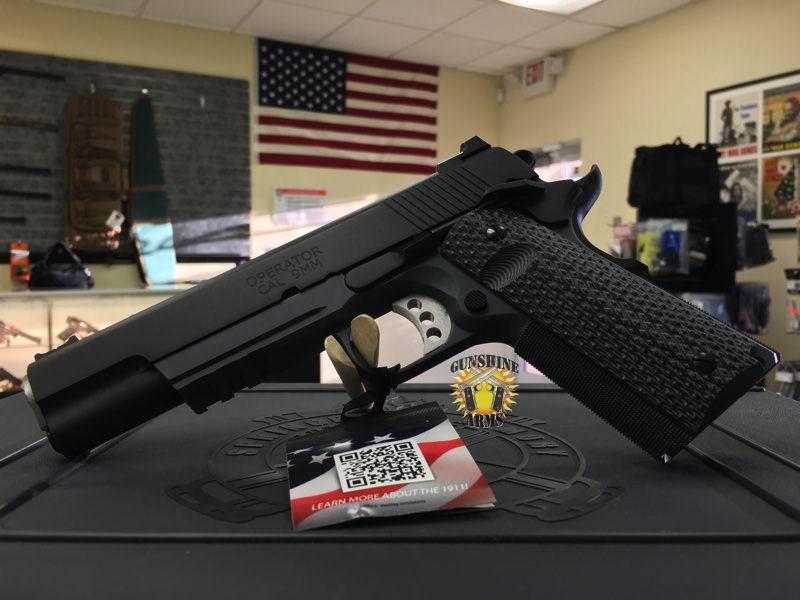 Good evening all and Happy Humpday!  This one is a head turner.  The Springfield 1911 Combat Operator 9mm in the Lipseys Exclusive Grey Finish is both beauty and a beast.  The folks at Springfield and Lipsey's teamed up to make a production run for this weapon with a lot of premium features that 1911 fanatics will want to end up doing to their 1911's in the end anyway….and it's all done right.
Custom features like a SACS tool steel hammer and sear, bar stock checkered mainspring housing without the ILS system, machined bar stock extractor and 25 LPI checkering on the front strap are but a few of the upgrades on the Combat Operators.  To keep the lines of the classic 1911 intact we deleted the front cocking serrations and included a ball cut slide.  A one piece TRP match grade barrel and match grade GI style bushing are included, as well as, plain black serrated .140 10-8 Performance rear sight and a Dawson Precision .125 fiber optic front sight come standard on these models.  Combat Operators are finished with Black Armory Coat on the slide and Combat Gray Armory Coat on the frame for a striking two-tone look.  Checkered black and gray micarta grips finish off the package.
You really need to come in and manipulate this weapon to see what the end result of thoughtful engineering and outstanding execution of design really feels like.  The Springfield 1911 Combat Operator 9mm is really something to behold.  As always, thank you for reading the Blog at gunshinearms.com