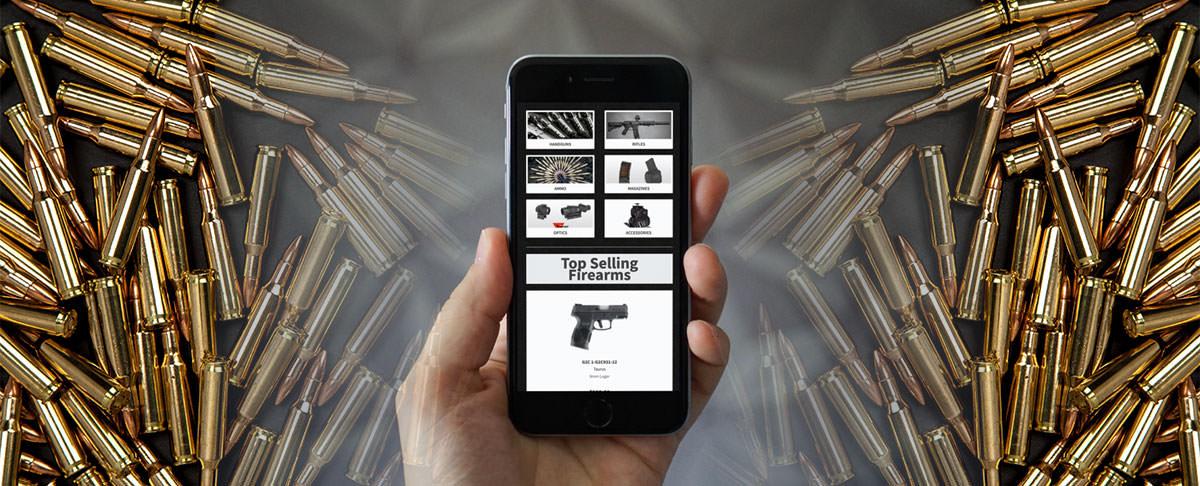 You now have the ability to shop online at Gunshine Arms!  There are tens of thousands of products available at your fingertips in our online store.  We all lead busy lives and sometimes it's not so easy to make it into our shop, or the shop nearest to where you live in the United States.  shop.gunshinearms.com is now your doorway to shopping for firearms, magazines, ammunition, accessories, optics, and more right from the comfort of wherever you happen to be.  If you live local to Gunshine Arms, you can select shipment to the shop for anything you buy from us online.
All firearms need to be shipped to an FFL.  If you prefer to shop at night when our physical store is closed, just buy what you want online and have it sent here for pickup.  If you buy your ammunition from us and can't be home to sign for the delivery, just opt for in-store delivery and pick it up here when you have time.  Same goes for optics and accessories.  This new part of our business is here to make life easier for all of us.
The online store is easy to use and priced competitively.  We never charge credit card fees on purchases.  Go wander through the store.  Shop Online at Gunshine Arms and I guarantee you will find something you want and a price you will love.
As always, thank you for reading the Blog at gunshinearms.com