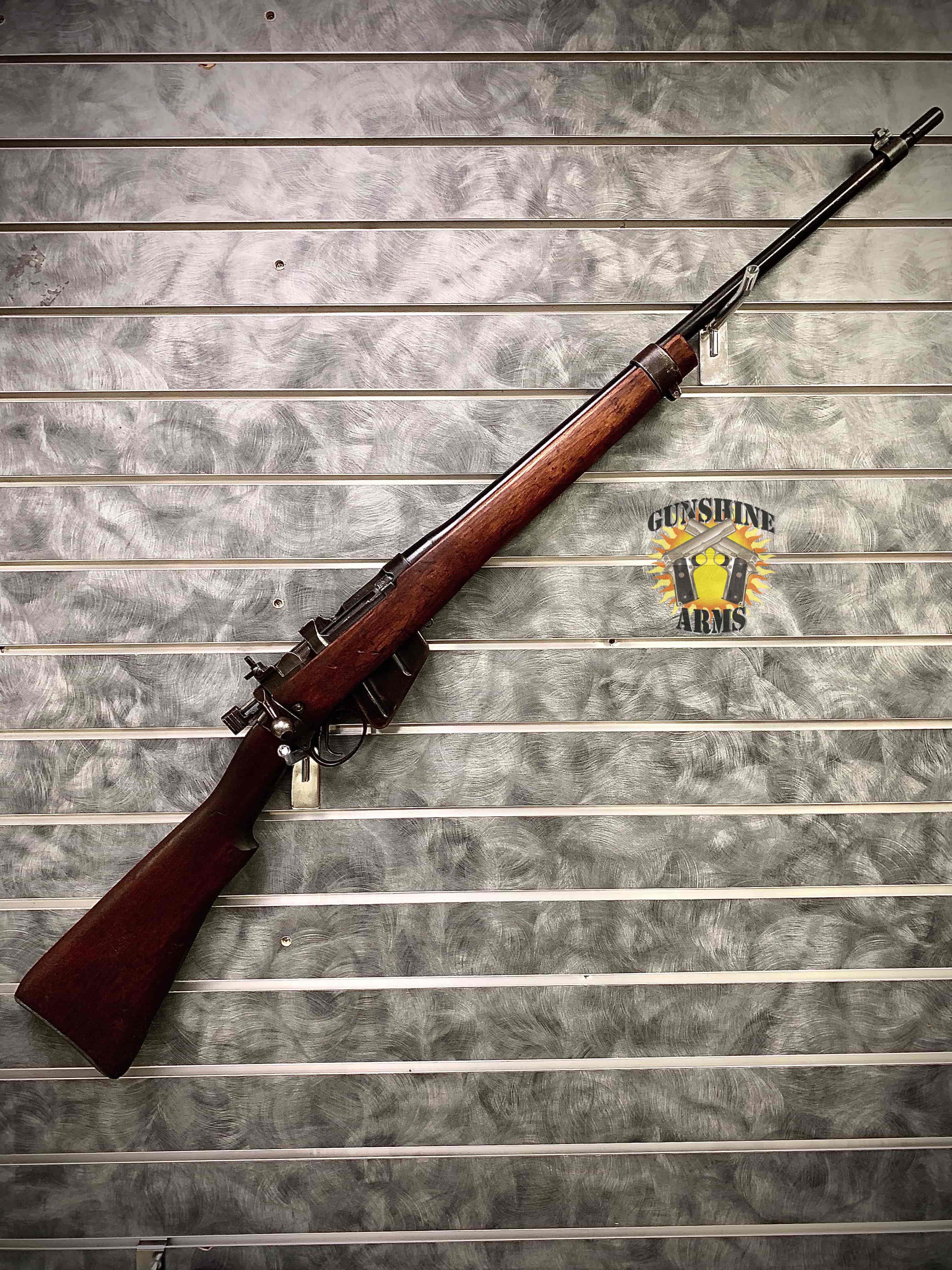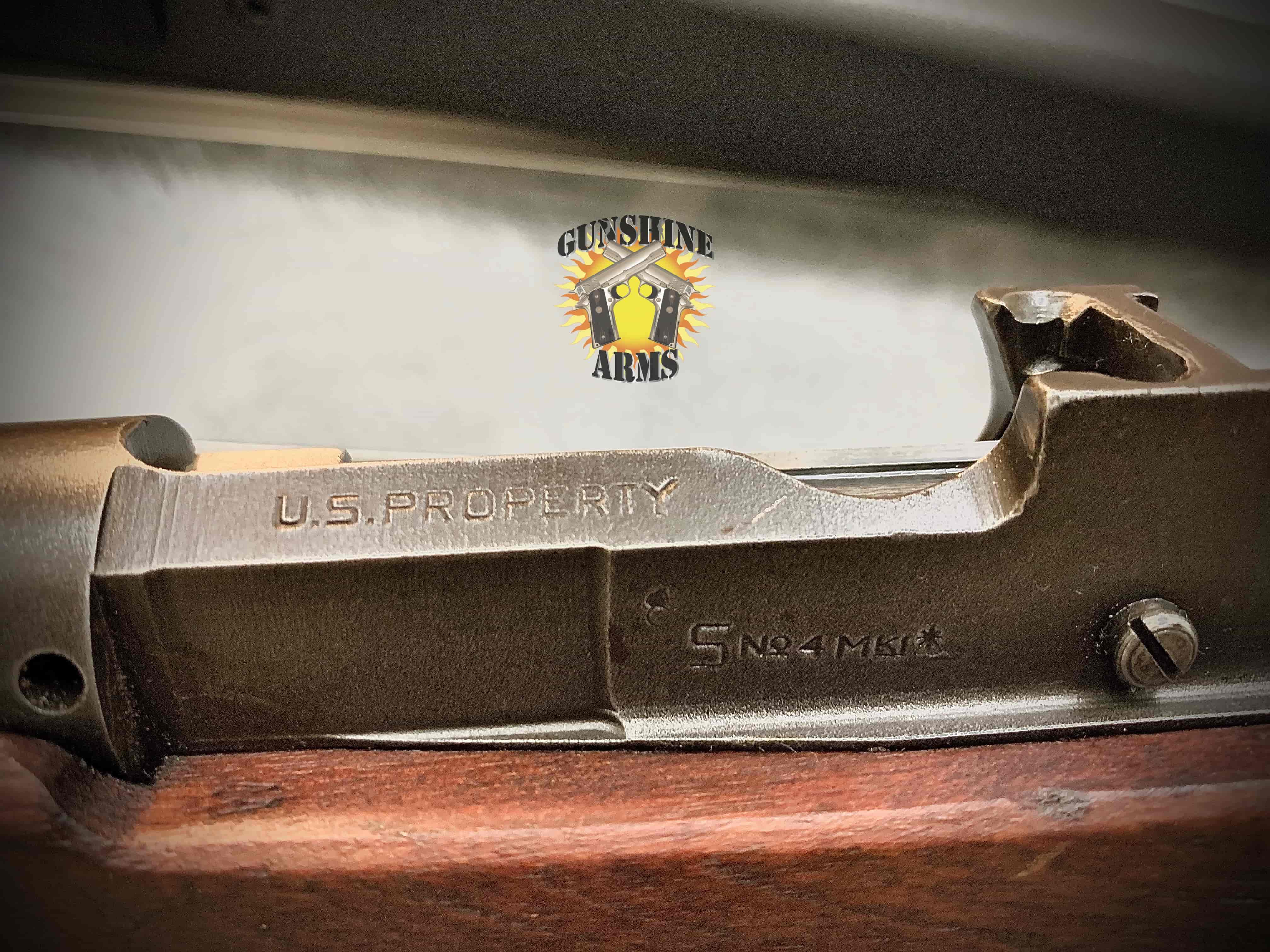 This Savage No. 4 MK1 Enfield .303 British was originally part of the U.S. Lend Lease Program.  From 1941 to 1944, Savage made a little more than one million rifles for Great Britain through the Lend-Lease agreement. This was to get as many rifles as possible to the U.K. without requiring the U.K. to purchase the rifles. When Savage began building the rifles, the U.S.A. was not yet at war, therefore the rifles are marked with US PROPERTY and had an US Ordnance "flaming bomb" proof mark.
The rifle Savage produced was the Savage No. 4 MK1 Enfield, a British military design that was adopted by the U.K. just a few years before World War II began. It is a bolt action repeating rifle with a 10 round box magazine and free floating barrel, and is chambered for the venerable Mk.VII ammunition in .303 caliber. It has a three piece full length wood stock of either walnut or birch that has a compartment in the butt stock for a cleaning kit. These rifles featured a post front sight that is adjusted for windage and either flip style rear aperture in 300/600 yard options, or a ladder-style rear aperture graduated from 200 to 1300 yards.
All No.4 Mk.1 and No.4 Mk.1* rifles were marked with codes signifying the builder. The parts that were made and/or used by Savage are marked with a squared "S".  This Savage No. 4 MK1 Enfield was "sporterized" by someone between 1945 and now.  Outside of that change, the weapon is in very nice shape.
As always, thank you for reading the New Arrivals at gunshinearms.com