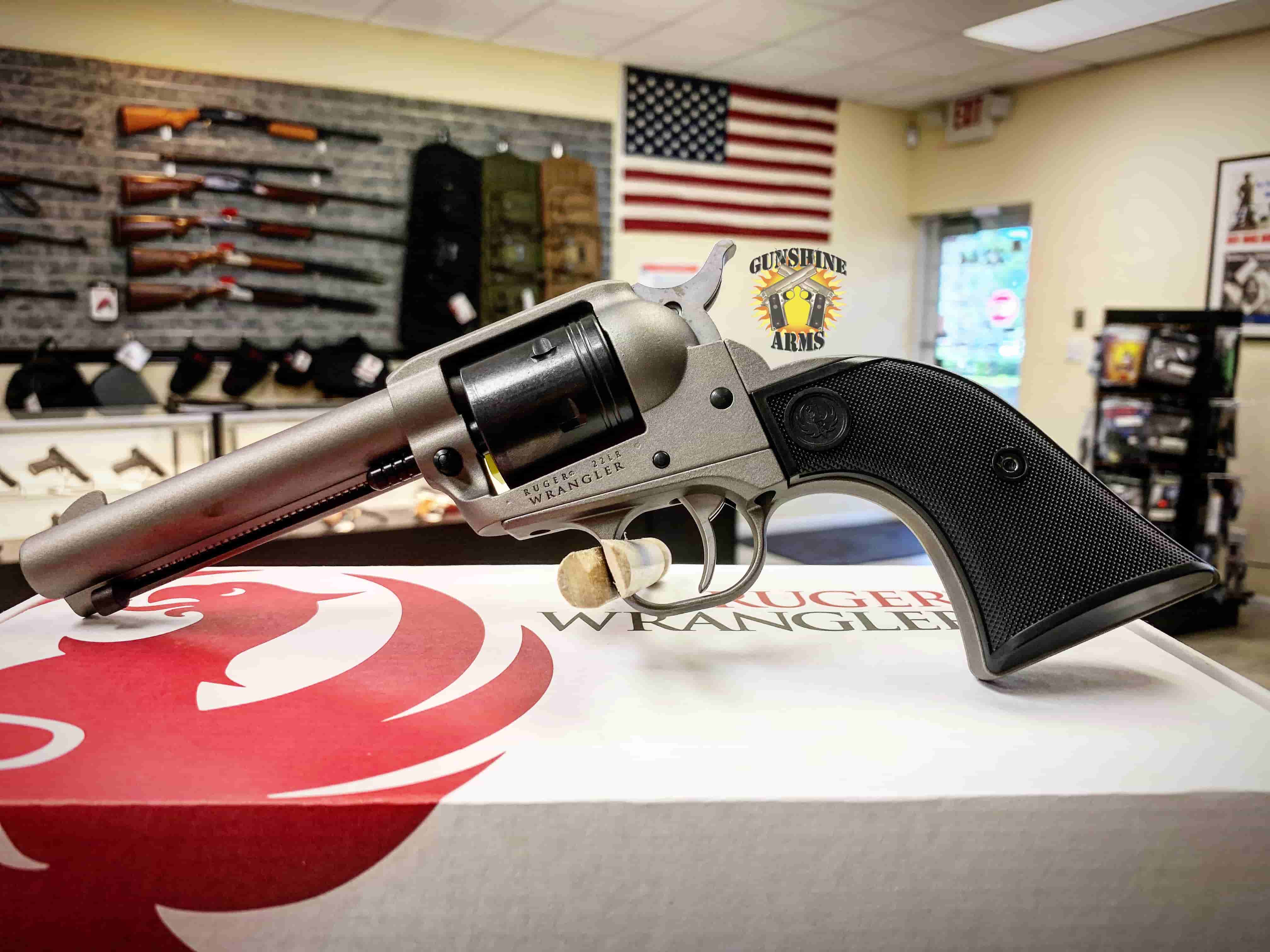 The Ruger Wrangler is back in stock!  This is a cowboy single action revolver chambered in .22lr.  These weapons have been near impossible to find since their release a couple months ago.  This is an ideal revolver for plinking or for introducing your kids to shooting a revolver.  The cost of the ammunition is low and the weapon itself is unbelievably cheap considering what you get.  This is the Silver Cerakote model.
Some great features built into this weapon.
Transfer bar mechanism and loading gate interlock provide an unparalleled measure of security against accidental discharge.
Cold hammer-forged barrel results in ultra-precise rifling that provides exceptional accuracy and longevity.
Cerakote® finish provides rugged reliability in all environments.
Checkered synthetic grips on a Single-Six® pattern grip frame.
As always, thank you for reading the Blog at gunshinearms.com