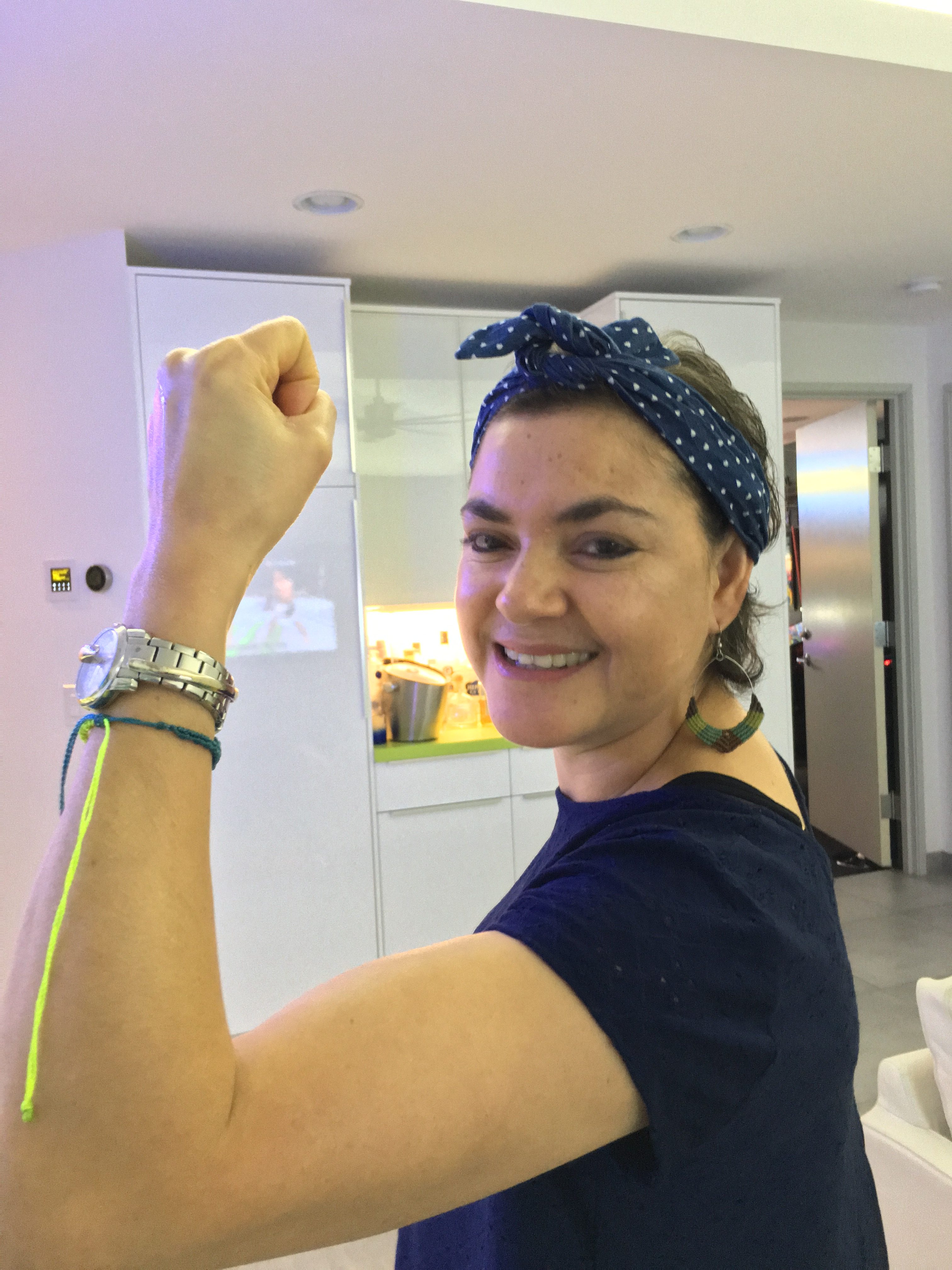 Gunshine Arms is Making Strides Against Breast Cancer!  My wife has battled Stage 4 cancer three times over the past nine years and beaten it back each time.  Last year, she was just coming to the end of a chemo cycle in October when we had the opportunity to participate in the Making Strides Against Breast Cancer walk at FAU.  The experience was awesome for her and for the women she interacted with.  She started talking to women that were new to the battle and letting them know her story.  It's easy for anyone with cancer to slide into darkness and fear when they are first confronted with the reality of their situation.  9 years ago, my wife's doctor in Central America gave her two weeks to live.  Doctors aren't always right.  Hope is a visible thing some days and the light it shines is bright!  Watching her transfer that hope to others was priceless at last years walk.  My wife is the strongest person I've ever known.
This year, Carm is in remission and in much better health.  She asked me to write this piece and to spread awareness of the Making Strides Against Breast Cancer walk at FAU on October 27th.  Carm wanted her own team this year to raise both awareness and funds for the cause.  Our team name is "Always Celebrate Life!"  The link to join our team on the walk or to donate (or both:-) is right here http://main.acsevents.org/goto/alwayscelebratelife.  Your donations go directly to the charity, not through us.
They say a picture is worth 1000 words.  Carm took some time last night and selected some photos out of the thousands we have to add to this post.  From Central America to South America and finally home here in the United States of America!  These photos are in no particular order.  The name of our team is "Always Celebrate Life!" and I think these photos will back that up.  After the photos, if you care to continue reading, are some thoughts from me in my role as caregiver for those that are going through this now and some appreciation for those that help in the fight.  Enjoy the gallery!
As a caregiver for my wife, I have a couple of words of wisdom for those in my position that would listen.  Don't ride the roller coaster.  I know it's easier said than done, but don't let the bad moments get into your soul.  You need to be the light bringer all the time.  Don't allow people with drama in their heart anywhere near your loved ones.  Drama can't exist in your home life so those with a flair for the dramatic don't exist at all.  Keep a tight circle of friends and family.  And lastly…while your loved ones are fighting for their lives, make sure they keep living them.  Live, laugh and love every day.
One last thing.  Thank you to our parents for all that they do and to the extended family we have.  The Scupps, the Porters and the Wandells.  Armor for these kinds of battles come in many forms.  The best kind is all of you.  Thank you to Matt for putting MJ in our path before I even had Carm here.  Dr. Jahanzeb at 21st Century Oncology is literally a life saver and all of the nurses at 21st Century Oncology and in the Sylvester System at University of Miami are angels in human form.  Keep fighting the good fight and so will we.  Come join us at Making Strides Against Breast Cancer on Sunday October 27th at FAU.  Help us walk for a cure.
As always, thank you for reading the Blog at gunshinearms.com