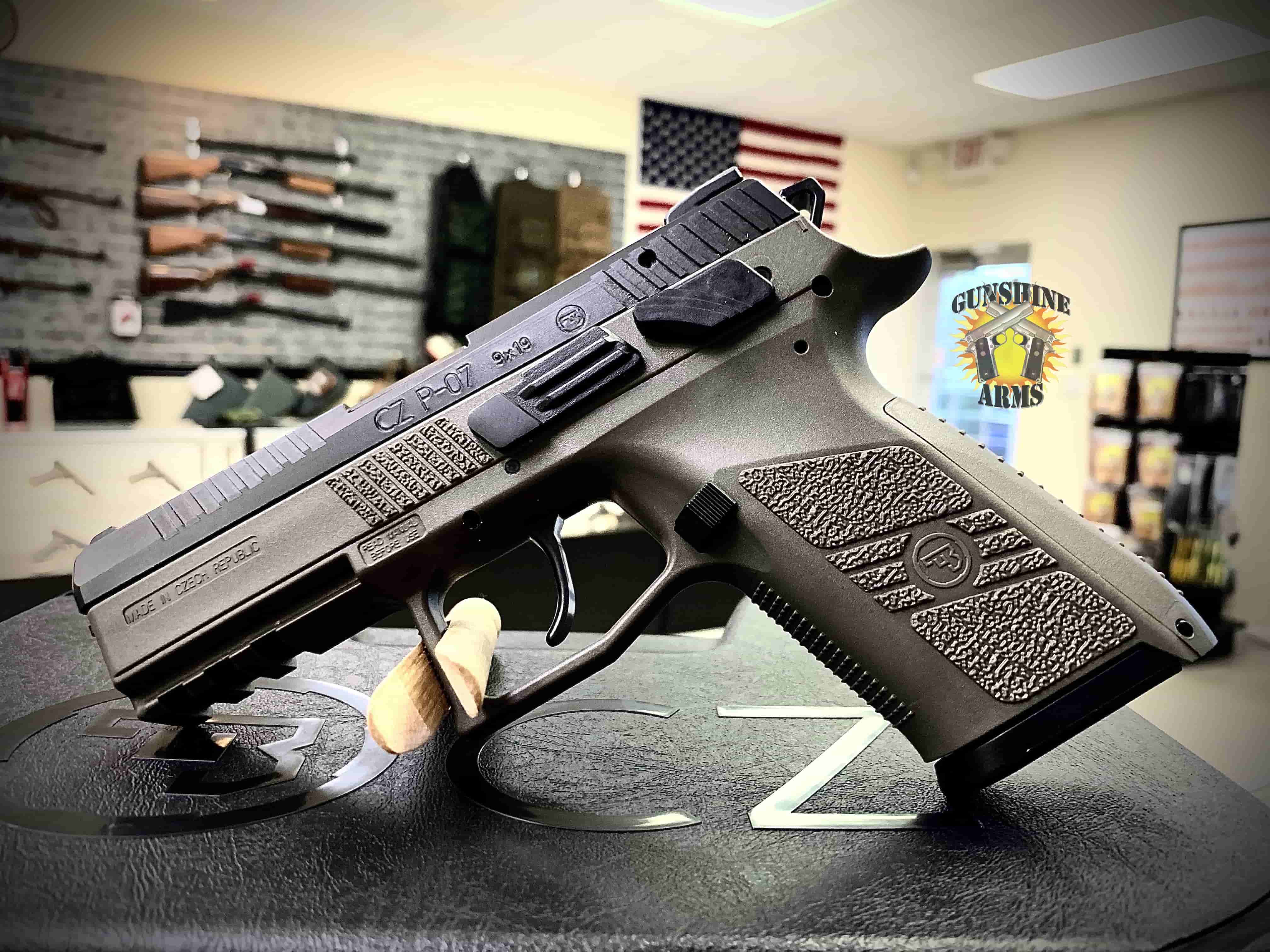 These CZ P-07 OD Green pistols are workhorses in every sense of the word.  Introduced in 2009, the CZ P-07 was the first handgun to feature the convertible Omega trigger system. A simplification of the CZ 75's hammer ignition method, the Omega's trigger parts are interlocking in nature, allowing full disassembly and reassembly without the need for gunsmithing experience or tools.
The best part of the CZ P-07 OD Green pistol is its convertible decocker/safety system. Whether the user wants to carry the pistol cocked and locked like a 1911 or decocked for a double-action first pull of the trigger, a few minutes time allows the swapping of the safety for a decocking lever or vice versa.
The P-07 received a facelift in 2014, removing any sharp edges and adding forward cocking serrations and interchangeable backstraps. Metal sights, new trigger and hammer designs and a fiber-reinforced polymer rounded out the updates, resulting in a pistol that's even more comfortable for all-day carry, increasingly adaptable to user preferences and hardier than ever before.
I've owned one of these weapons for years and it has never let me down in any way.  The grip angle makes for awesome point shooting capabilities and the ergonomics are comfortable for most people who pick it up.  Definitely worthy of consideration if you are in search of a compact framed 9mm.
As always, thank you for reading the New Arrivals at gunshinearms.com