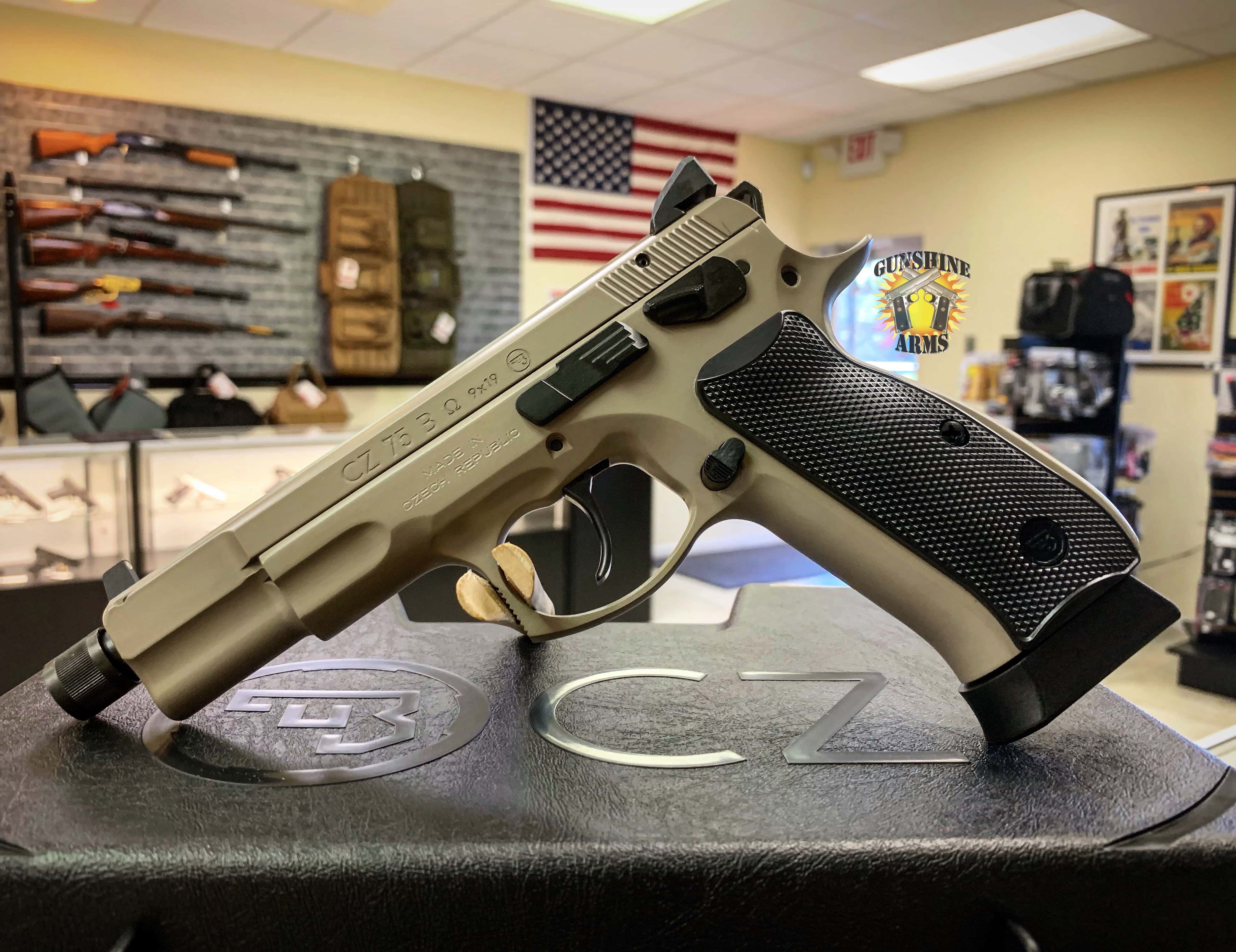 The CZ 75 B Ω Urban Grey Suppressor-Ready just landed in the shop.  This is a weapon that is built off of the platform that made CZ famous starting in the 1970s and incorporates a ton of nice features to meet all of the modern day needs. With threaded barrels, high suppressor sights with tritium lamps and extended capacity magazines, this CZ 75 B Ω has everything you need.
A further evolution of the 75 B Ω, the new Convertible version allows users to swap from decocker to safety operation in the same manner as the popular P-07/P-09 pistols. Using the same simplified, more robust variation of the 75's trigger system as the previous Omega, trigger parts use an interlocking design that allows for easy disassembly and reassembly without the need for tools. Not only does this simplify maintenance, the trigger parts themselves are made of different materials to enhance durability, operation life and reliability.
There is a lot of bang for the buck in these weapons with all of the features that come from the factory.  You really need to do nothing to this weapon.  It's ready for rock-n-roll.
As always, thank you for reading the Blog at gunshinearms.com