Canik TP9SFX 9mm on 5/10/17…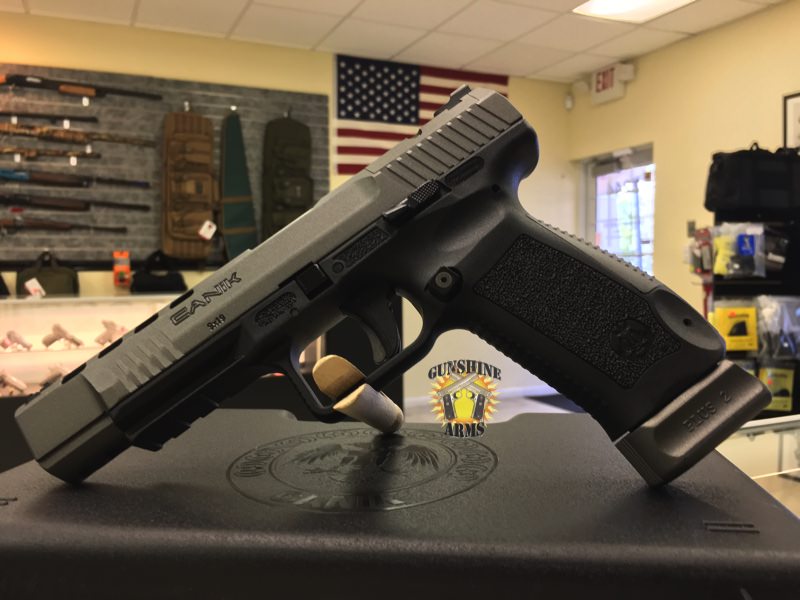 Good evening all and Happy Humpday.  There are a lot of nice sidearms coming out on the Blog tonight so it's worth keeping an eye on it.  First up tonight is the newly released Canik TP9SFX 9mm pistol.  This weapon has the makings of a rock star on an after school job budget.  Canik has been pushing there way around the lower middle end portion of the handgun market for a couple of years now.  This weapon starts to push them up in standing a little based upon function, form and finish.
The TP9SFX has been developed to serve as the Premium version of TP Series Pistols with its 5.20 inch barrel. SFx comes with many new modular features to provide the shooter a more enjoyable target shooting experience. Equipped with front serrations, extended magazine catch (there are different sized mag releases in the box!) and extended slide stop, the shooter's control of the pistol is enhanced and sighting is improved thanks to the fiber-optic front sight. The tolerances are tightened; the trigger stroke is shortened therefore allowing for quicker firing rates with integrated trigger safety, an optic mount slot is introduced to facilitate the mounting of popular Red-Dot optical sights by installing interfaces that also enables cocking lever for smooth loading. Thanks to the weight reducing cuts on the slide, the weight of SFx is similar to the standard size TP Series Pistols.
Did I mention that the TP9SFX comes with two 20 round magazines?  It does.  The thing that hits home is it feels right when you pick it up.  There is a lot upside in this pistol that puts you out the door after tax and background at under $600.  I see a tax return check being well spent in the shop this week.  As always, thank you for reading the Blog at gunshinearms.com