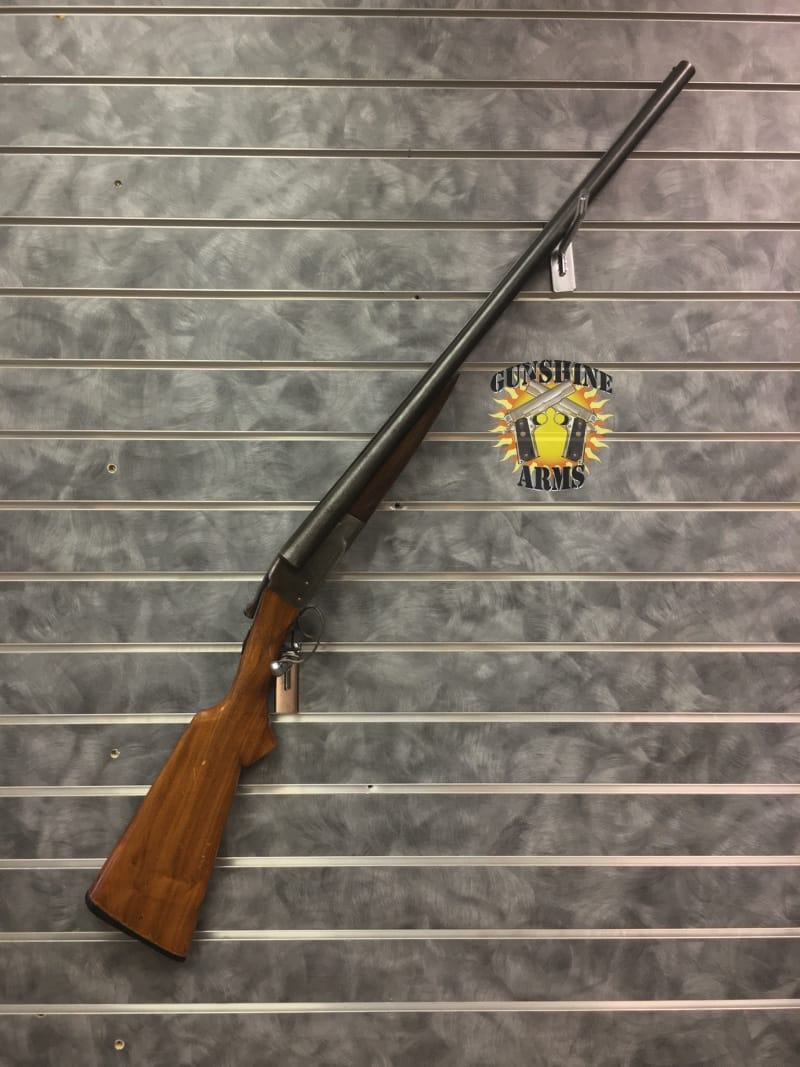 A 1916 Ithaca Flues Double Barrel 12 gauge shotgun just landed in the shop. I know there are a lot of you who stalk the Ithaca old time shotguns. Come on by the shop and check her out! She's in beautiful shape for 101 years old!
This is another of those moments, where what I do for a living puts a smile on my face.  101 years old and still functioning, not to mention never having been refinished and still in phenomenal shape.
Ithaca became famous for building firearms based on expired patents owned by Remington Arms. They also purchased patents from other firearm designers. In 1895 Emil Flues was granted Patent # 546,516, for a double barrel shotgun with only three moving parts per barrel. Ithaca bought the patent in 1907 and upgraded the design to allow for mass production. With the Flues designed Ithaca double, which became the best selling American double of all time with more than 223,000 produced between 1908 and 1926, Ithaca effectively drove Remington out of the double gun market.
As always, thank you for reading the Blog at gunshinearms.com