Warning
: count(): Parameter must be an array or an object that implements Countable in
/home/gunshi5/public_html/wp-includes/media.php
on line
1206
Warning
: count(): Parameter must be an array or an object that implements Countable in
/home/gunshi5/public_html/wp-includes/media.php
on line
1206
Warning
: count(): Parameter must be an array or an object that implements Countable in
/home/gunshi5/public_html/wp-includes/media.php
on line
1206
Warning
: count(): Parameter must be an array or an object that implements Countable in
/home/gunshi5/public_html/wp-includes/media.php
on line
1206
Lots of new Glock pistols in stock on 2/18/14…
Good afternoon all.  We have lots of new Glock pistols in stock today and that's a trend that's going to continue for a couple of weeks.  There are definitely deals to be had at Gunshine Arms if you are in the market for a new Glock.  You know when you see ads from businesses that say "prices too low to advertise"?  That's what these are.  Come on in and see us!
We received a new Gen4 Glock 34 today.  This is their practical tactical 9mm.  She has a 5.3″ barrel, adjustable rear sights, three 17 round magazines and four additional backstraps.  She has an overall length of 8.81″ and a sight radius of 7.55″.  This is a competition shooters weapon at a normal Glock price.  There is one in stock at this promotion.  First come, first served.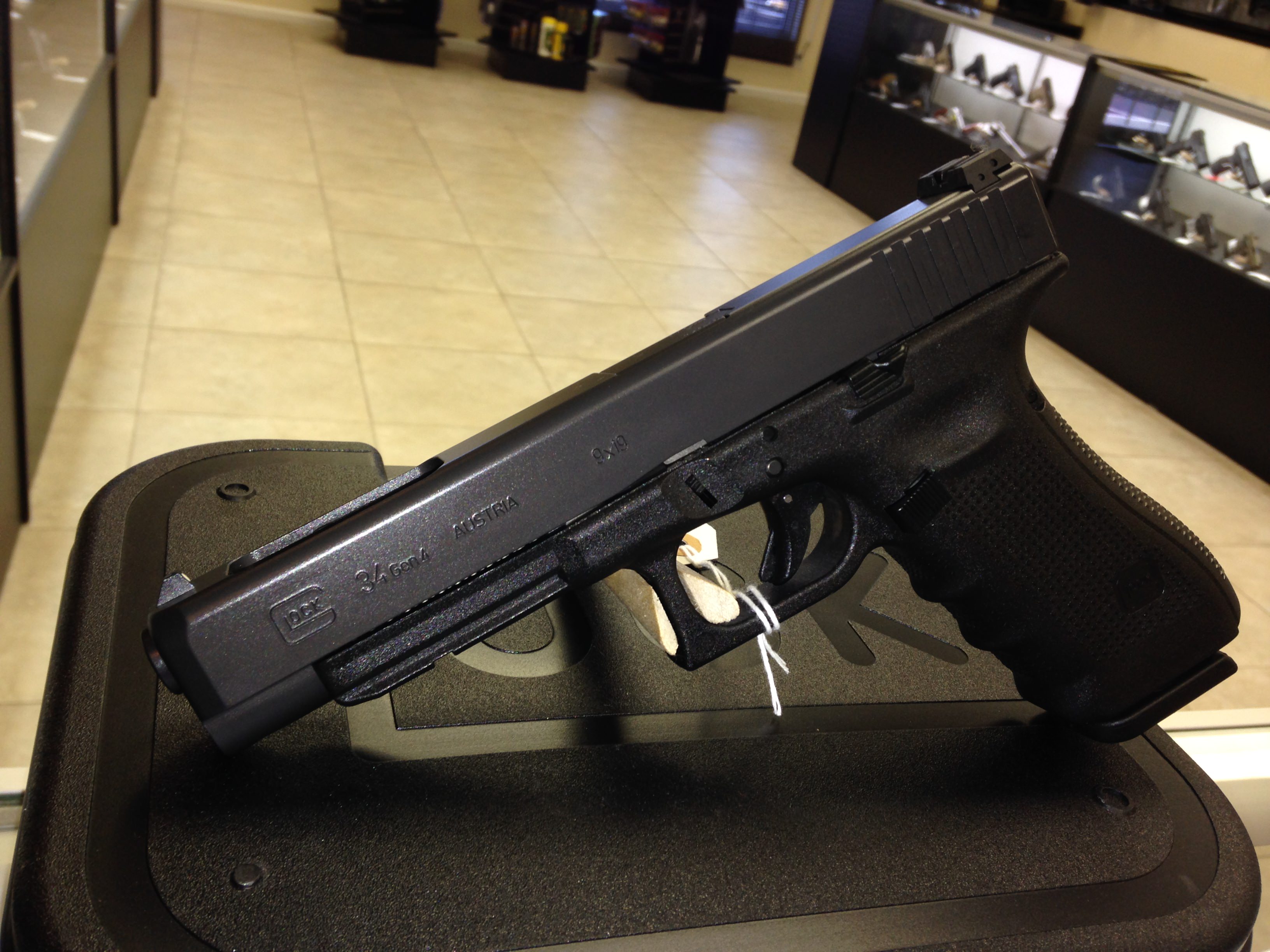 Next, we have a pair of Gen4 Glock 21 pistols with consecutive serial #'s.  These are the full size .45acp weapons from Glock and they come with three 13rd magazines and multiple backstraps to adjust the grip profile.  If you are looking for a full size .45 from Glock, now is a great time to swing by the shop.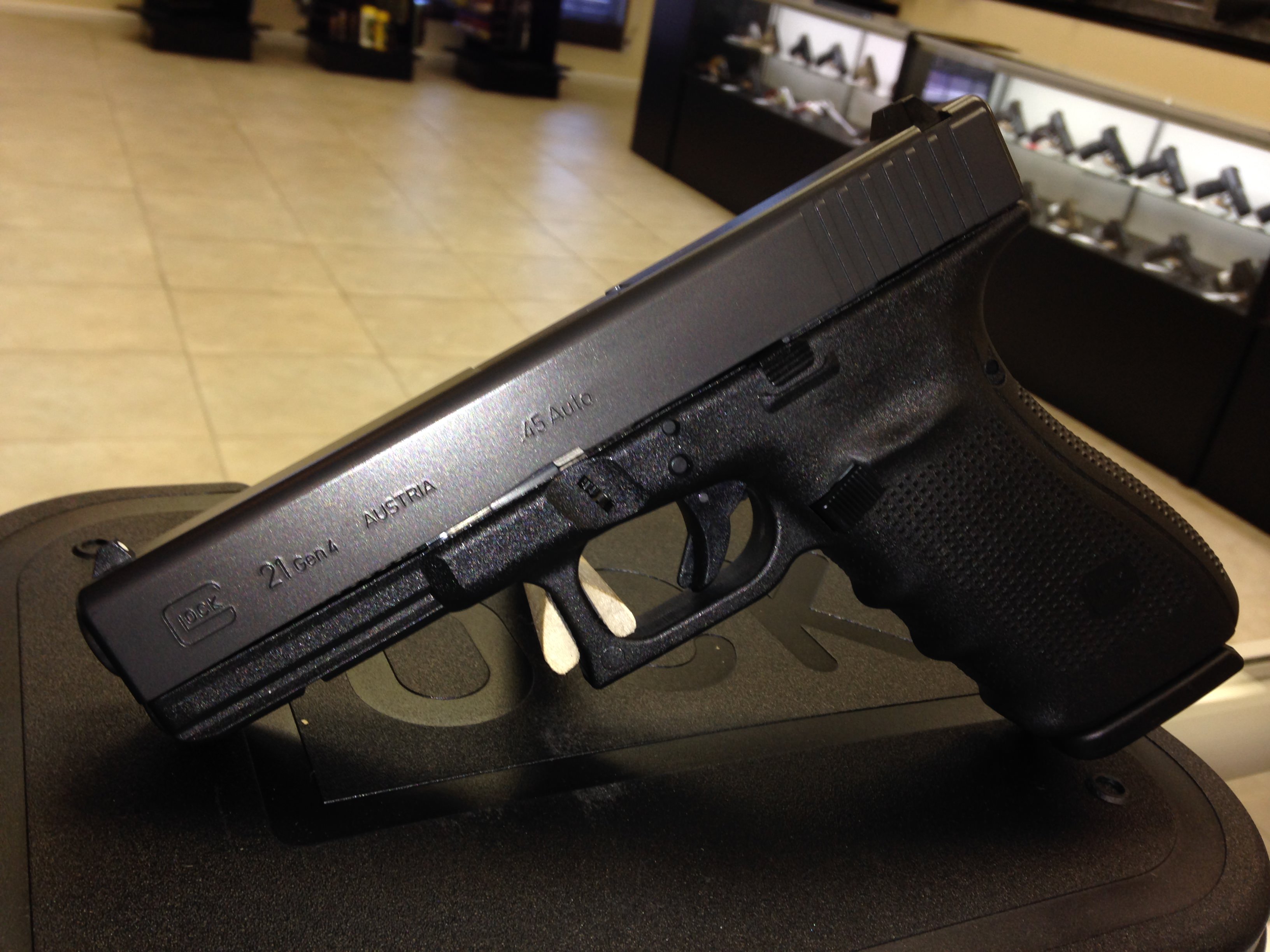 Finally, we received a new Gen4 Glock 27 today.  This is Glock's sub-compact .40SW pistol.  Great stopping power in a small package and ideal for concealed carry use.  She comes with three 9 round magazines and multiple backstraps to customize the grip profile.  The barrel length is 3.42″ and the overall length is only 6.41″.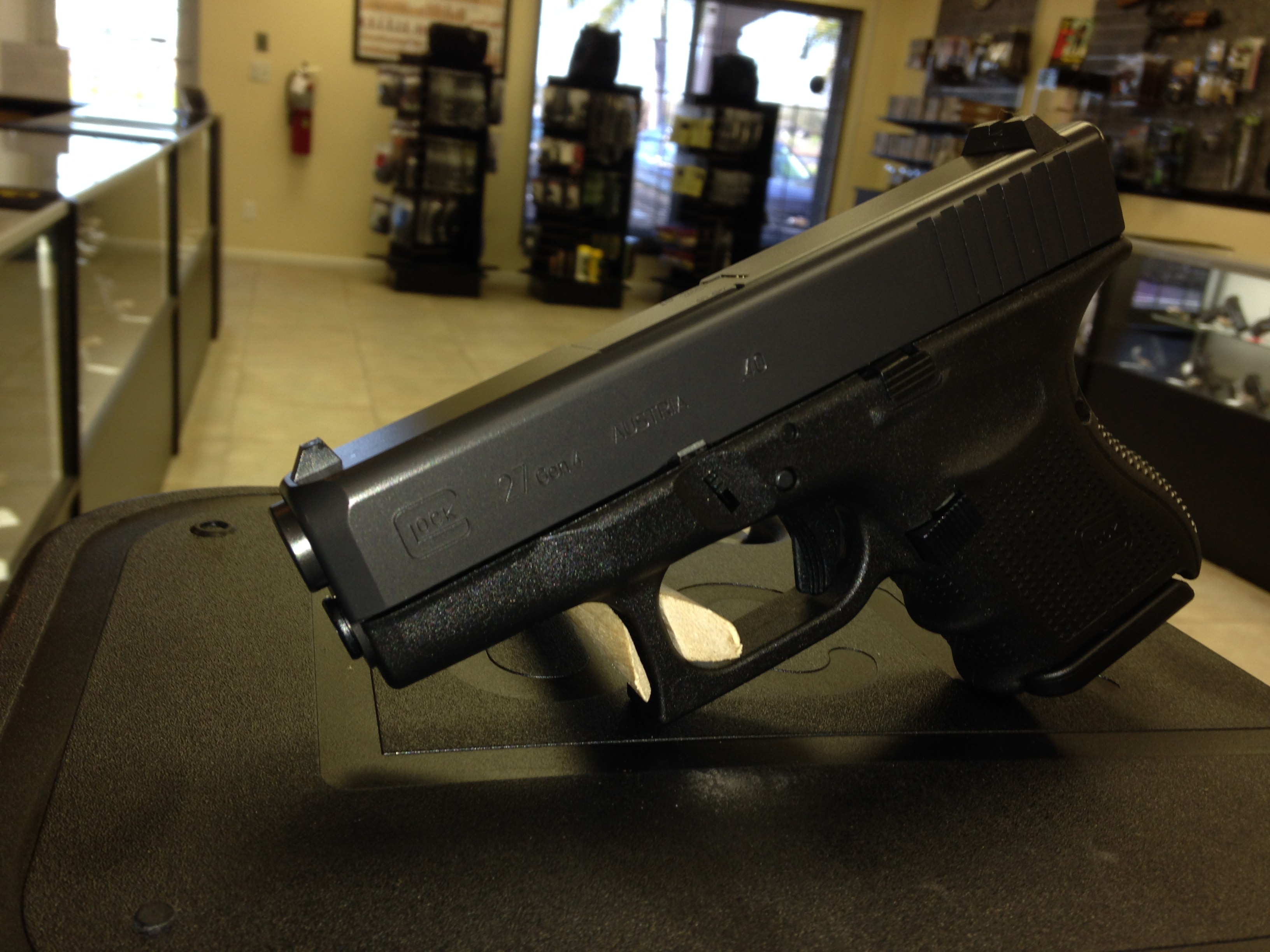 Just a reminder we are a Glock Factory Stocking Dealer and have a full line up of Glock weapons.  Come see us!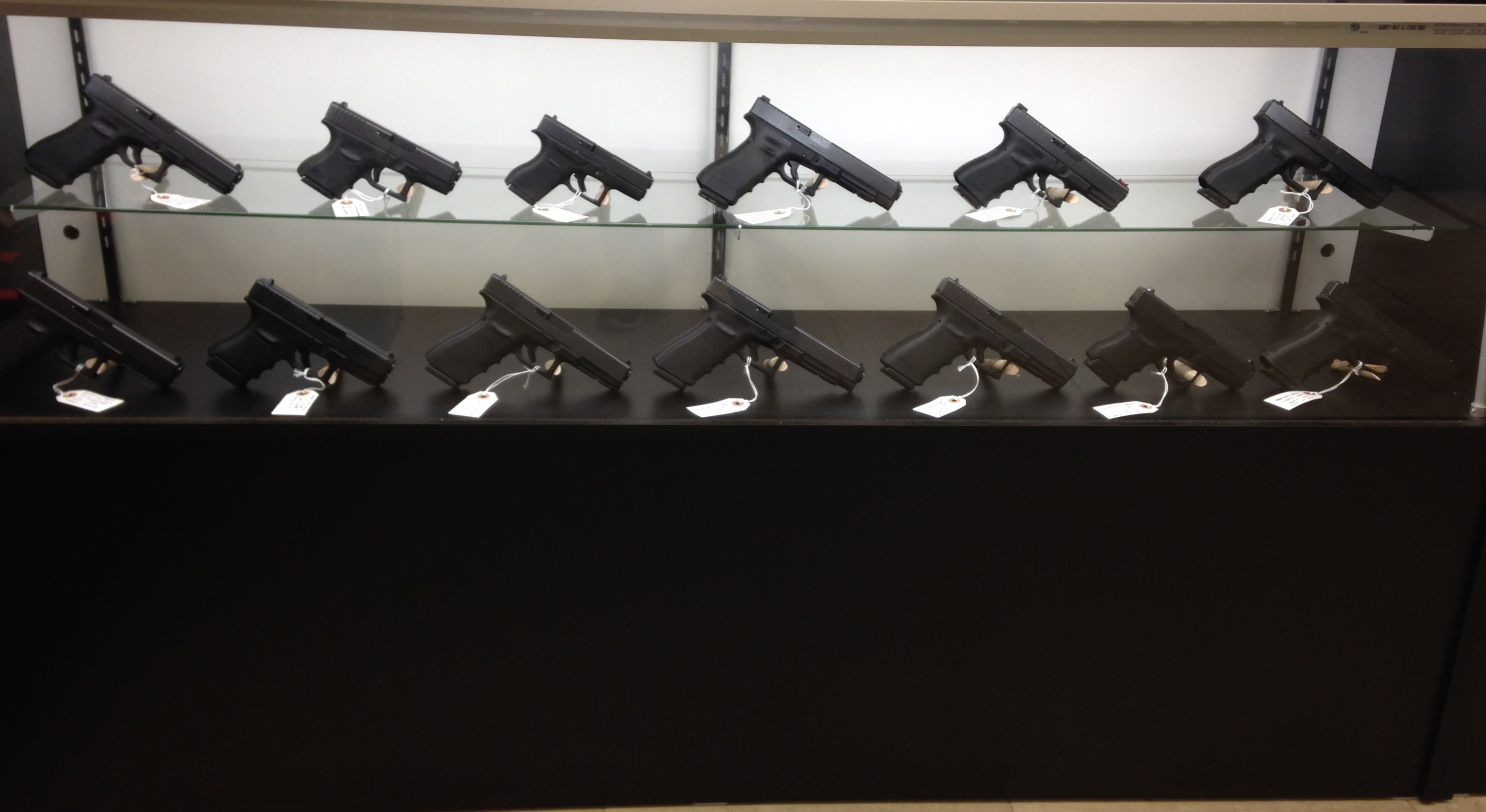 As always, thank you for reading the Blog at https://gunshinearms.com